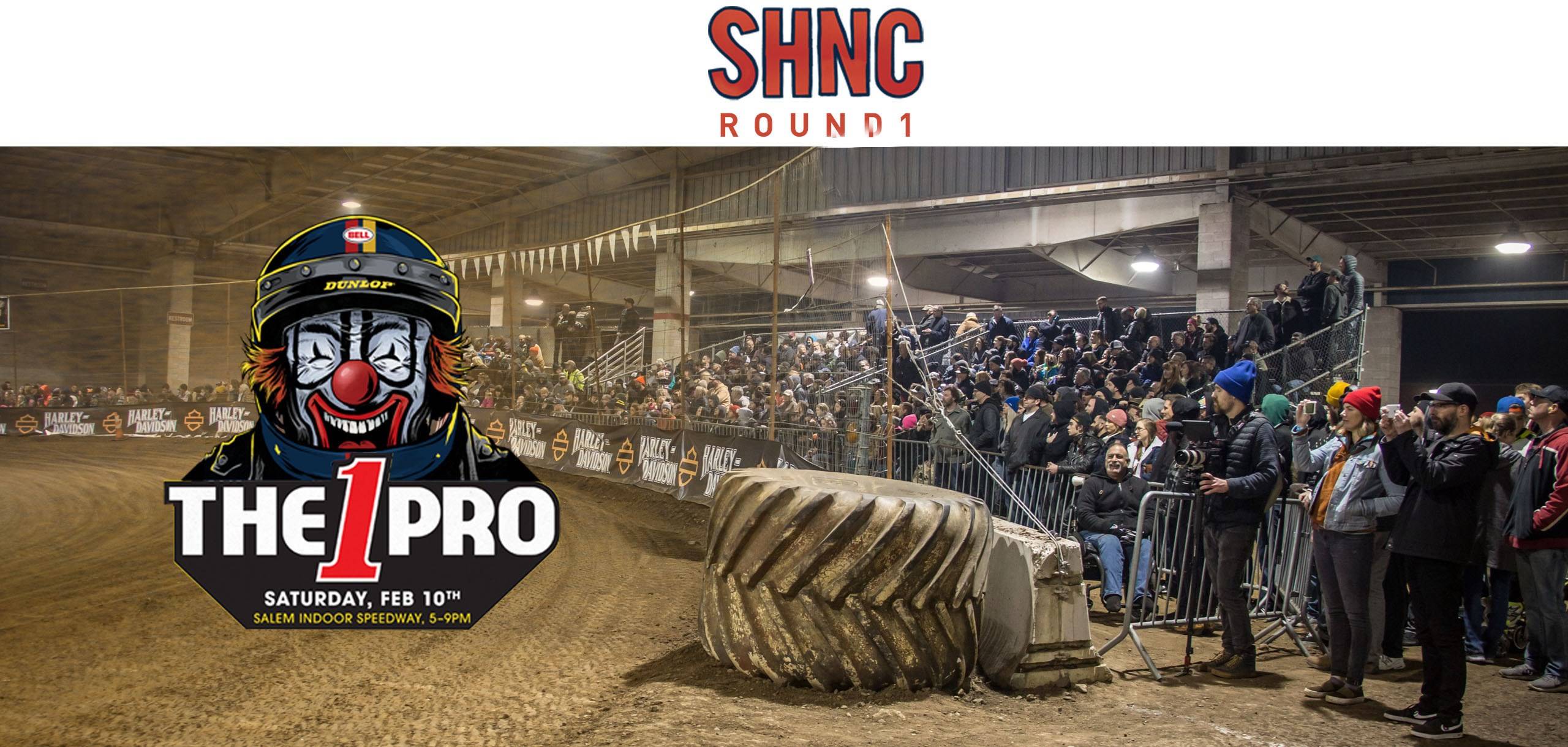 If you look up the definition of the two words SEND IT, it would be accompanied by a photo with a Hooligan on two wheels pitching it to the right and laying it out down and dirty barely holding on with only a left foot separating between glory OR gory. I myself have blasted on many terrains using the most random death infested rocket ships with no training wheels while blindfolded eating Cheetos, and I can tell you first hand this Super Hooligan racing is as gnar as SENDING IT can be!
The best part is not that these radically technical maniacs are all trained and seasoned pros, but in fact are real people with real jobs who feel the need for speed! They bring to the track more then just a racing hunger for competition and speed but also a swagger filed with friendship, brother and sister hood and an old school way of letting the racing stay on the track and the fun to never end. It reminds me of a time in the early nineties "crap I'm old" in snowboarding before the big money sponsors and Olympic fame. It was raw and gritty and nobody knew where and how far it could go. All we knew is that we loved doing it and we were unstoppable. This is the feeling I get seeing what is going down with hooligan racing. Go check it out and who knows, maybe you'll find yourself on a saddle grinding through the hard pack before you know it.
The 2018 season of the SUPERHOOLIGAN race series is now upon us, and the time for healing and building are over. There are 35 entries in the Super Hooligan class and in the pits everyone is doing their last minute checks; gas, air pressure, chain, bolts, brakes…"none needed" and then the twist of the throttle sparking a loud race ready sound of Brrraapppp! This year started off pretty much where we left off last season with Andy Dibrino leading a pack of very hungry wolves frothing for a victory and a chance to start the season off one step closer to be crowned champion and sit upon the throne of a one-off RSD customized new 2019 Indian model, so let the racing begin!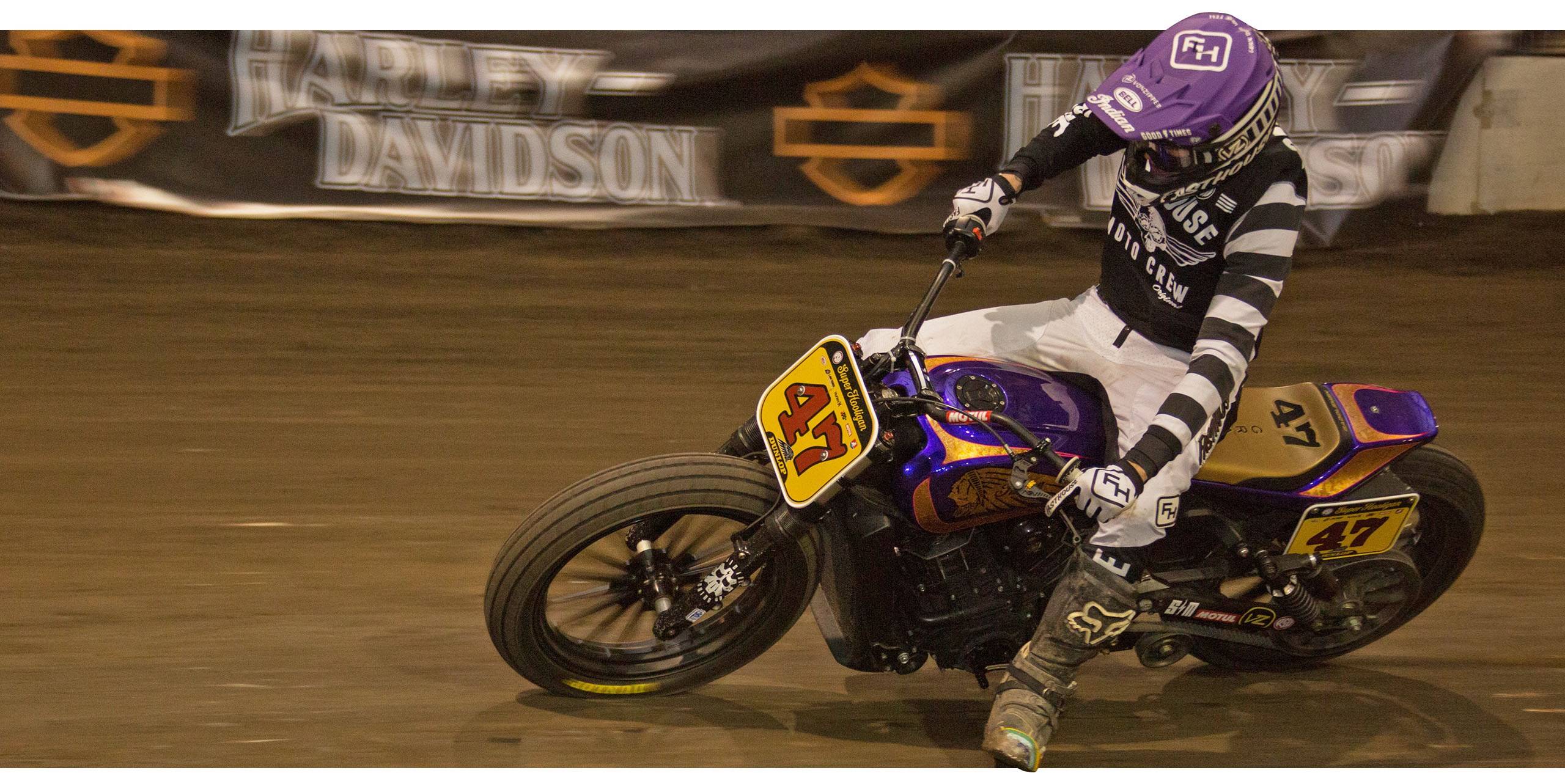 It was a cold sunny day in the pit of Oregon at the Salem indoor speedway but once the engines fired up it was as hot as the fiery flames of Hades. Everyone was nervous with excitement, trying to play it cool with high fives and hand shakes. After a riders safety meeting these modern day Gladiators will mount their steeds and go battle.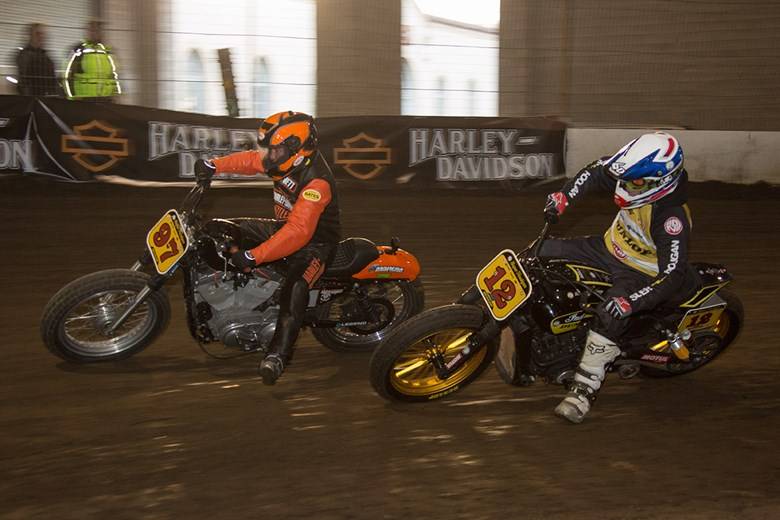 Surviving practice doesn't always mean you'll survive the race. The track was fast and slick on the inside but in the middle and outside it had a perfect grip to send someone on a high side. The worst slam of the night goes to none other then our favorite sender #66 Shaun Guardado (SMCO / Harley Davidson. On his first race of the evening Shaun was bombing out of the fourth corner onto the straight when he started getting fishy. Then he turned into a snake slithering his way through the tacky until what looked like a save but he decided he wasn't done turning into different animals and finished with one of the worst best scorpions I have seen in years! Rewarding him with Law Tigers "crash of the day" Award. If you're not first you're last and if you're last sometimes you get first! After that it was pretty much smooth sailing. The fans were pumped and all the racers survived to race another day.
With more new faces coming to the track and more sponsors taking notice, this season of Super Hooligan racing is going to be bigger, better, and faster then ever. A very special thank you to all of the sponsors notably Indian Motorcycles, Dunlop Tires, Bell Helmets, K&N Filters and Law Tigers who help make the prize money real so these guys and gals have gas money to get to the next Super Hooligan race.


Andy Dibrino (SeeSee / Harley Davidson XG750)